Director
When I was serving in the Indian Administrative Service (IAS), I had realized the absence of a good quality English medium school at Himmatnagar, which is close to my native village. Himmatnagar is the district head quarter of Sabarkantha in north Gujarat, bordering Rajasthan. Himmatnagar may be described as a semi urban place. However the quality of education may be described as poor.
During my school days in the 1960s, I had struggled to learn English and it took me a long time to become comfortable with the language. In fact, I am still learning. I have experienced that although our children are bright and eager to learn, the lack of knowledge of English holds them back in their career goals. English has gained importance as a global language and science and technological developments have only strengthened the need to learn English as a language, as well as a medium of communication at the school and higher education levels.
In my endeavor to provide quality English medium school in Himmatnagar, I started Siddharth Public School (SPS) in 2006 by forming Siddharth Foundation – a public charitable trust for the purpose. We shifted our school to the present campus in the year 2009. Since then we have focused on providing the best of amenities, which include a playground with various sports facilities like football, cricket, basketball, volleyball, lawn-tennis, athletics, karate, skating etc. The school building has spacious classrooms, a well-stocked library, a computer room, a science lab and so on. We believe in activity/project based learning by students. Our experience shows that children learn better from their natural surroundings, as well as through activities/projects relevant to life. 
We encourage parents to allow their children to flourish by giving them the freedom to choose the subjects/fields of their interest, to pursue the sport of their choice and to let them cultivate interest/hobbies. We believe in holistic education for the all-round development of the child, and quality education is an intrinsic part of it.
Mr. Arun Sutaria (Retd IAS), Director.
Principal's welcome
Dear Parents,
Greetings!
An ideal school is one which is able to develop 'love for learning' in Kids. Where Kids themselves are ready and interested to explore, experiment, learn and walk the right path instead of being compelled. Driven by this idea only, SPS was established years ago. SPS holds the vision to make kids intrinsically motivated to do what they should do.
I Renu Mishra, feel proud and extremely happy to be a part of this institution, where I myself get a chance to experiment with the perfect approach towards learning- path which is known less, walked rarely these days. I sincerely thank all the parents and teachers for being a part of SPS Family and giving their continued support to the institution. Let's keep ourselves constantly motivated, towards learning and teaching. Let's work together to give our kids the best! All the best for new session!
Thank you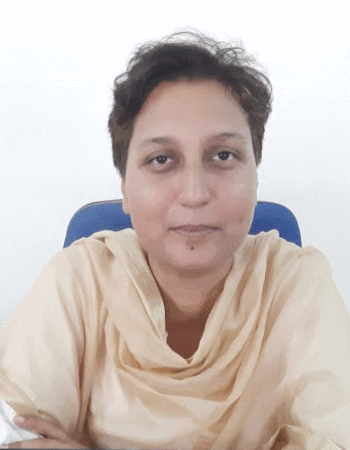 Our Mission & Strategy
To create a school where learning is a process of discovery, interaction and experimentation. To help students gain knowledge that makes them lifelong learners equipped with an education that empowers and enables them to reach their potential and become responsible citizens.
Our Vision
School for holistic development of children.