---
We are nurturing students from Kindergarten to Std. XII.
Our staff consists of academically qualified and well-trained teachers who are equipped and have an expertise of handling various age group students.
---
Our sessions consists of two terms namely the first term (pre Diwali) and the second term (post Diwali). We conduct two main term end Summative Assessments (one in the month of September/October and the other in the month of April). We also conduct four Formative Assessments during the entire academic year. This include projects, activities, punctuality and certain other points into consideration for marking.
---
We believes that knowledge is acquired not only from text books but by reading study material of our choice. At SPS, we have state of the art Biblio Theque to enhance the knowledge of students. Our well-maintained, spacious library consists of more than 2500+ books on various topics. Some of the magazines of National/International standards are also subscribed. Students not only gain extra knowledge but also develop reading habit which is a must to remain in competition with the rest of the world.
---
We have state of art laboratories for physics, chemistry and biology to help students learn hands-on by experimenting in the labs. Science is learnt through projects and labs help in effective learning of science subject.
Latest equipment are provided in our labs for students to update in their respective subjects.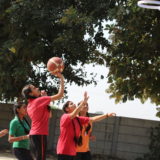 ---
we believe healthy mind resides in a healthy body. In today's world of technology advancements our children need to move out of class rooms and homes to play. At SPS we have playground for football, cricket, basket ball volleyball. tennis, table tennis, kho-kho kabbaddi, athletics etc.
We have physical education teacher to coach and train our students into various games and help them concentrate on the games of choice to be competitive in that game/sports. Our students participate in khel mahakumbh organized by govt. of Gujarat and some of our students go up to the state level competitions. Sports help students sharpen their skills as well as knowledge and competitiveness.
---
We believe a child learns from nature more than the classroom to teach them about say agriculture, we take them to agriculture field where agriculture operations are in the process, to gain knowledge about nature we take them to nature camps organized by forest department of the Gujarat. we take them to places like polo forests, ratan mahal forests, jambugoda wildlife centuries. student stay overnight in such sights and tour forests, rivers, mountains, waterfalls etc. to get familiar with flora and fauna of the area. Nature is learnt based by being part of the nature
Our school campus has more than 500 trees of different varieties with the name plates, our students have planted and nurtured this trees.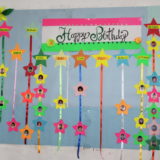 ---
India is a land of diverse cultures in our school we celebrate festivals of Hindus, Muslims, Christians, Jain, Sikhs, Buddhists etc. we also appraise students about the significance of each festivals
we also celebrate important national and international days like children day, environment day, youth day, women day etc. to create awareness about significance of this issues in our lives. we emphasizes on
values and manners among students to make them responsible citizens.